Yesterday, Bernie (my watermelon plant) looked like this: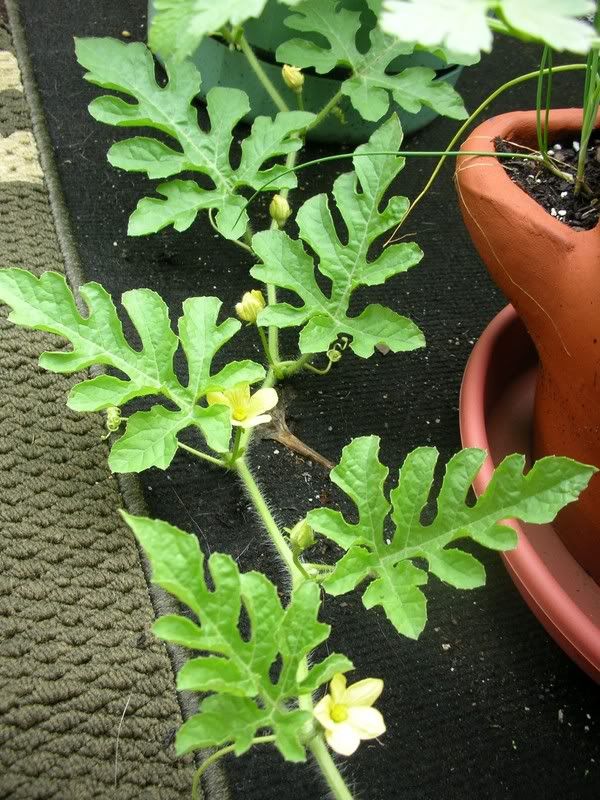 When I went out to water him today, look what was waiting for me: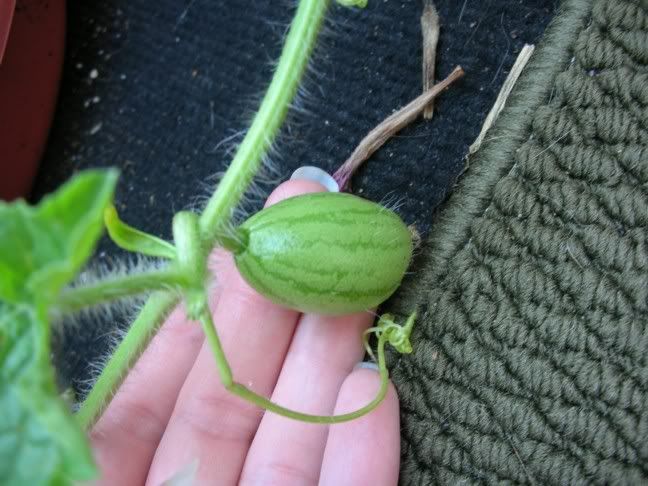 !!! I'm amazed.
Also, there are many of these (lemons – sorry for the blurry photo 'cuz my camera sux):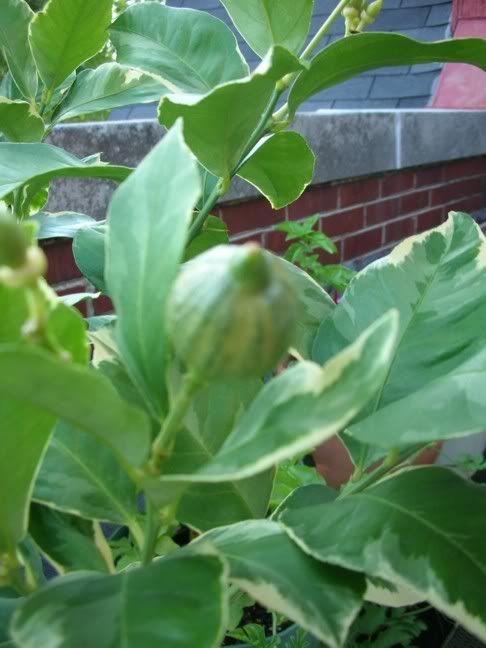 And remember the tomato plant that I brutally killed?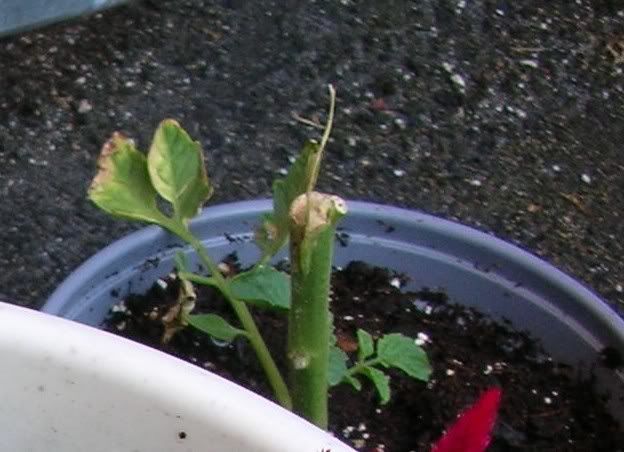 Lo, he has risen from the dead and begun to flower!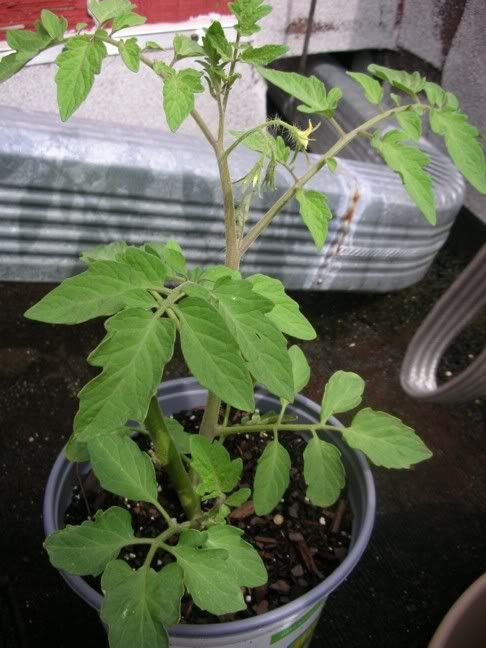 Also, I'm beginning to think that the Dill has delusions of grandeur. That or it is descended from Triffids. Seriously. Sometimes at night, I'm pretty sure I can hear it scratching at the door…