So the other day, the squirrel came for a visit to the balcony. He had a drink out of the watering can and then went to each of the flower pots, stood up with his paws on the edge, and peered in to see if his smorgasbord was waiting for him yet.
I figured I had best oblige, so I've gotten some empty egg cartons and started some seeds for this spring: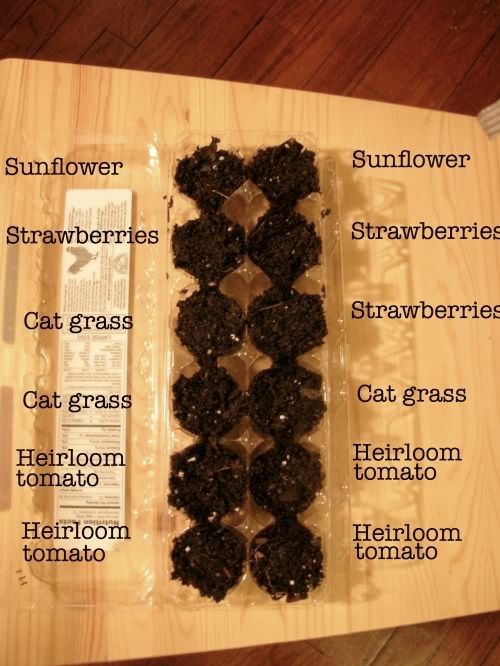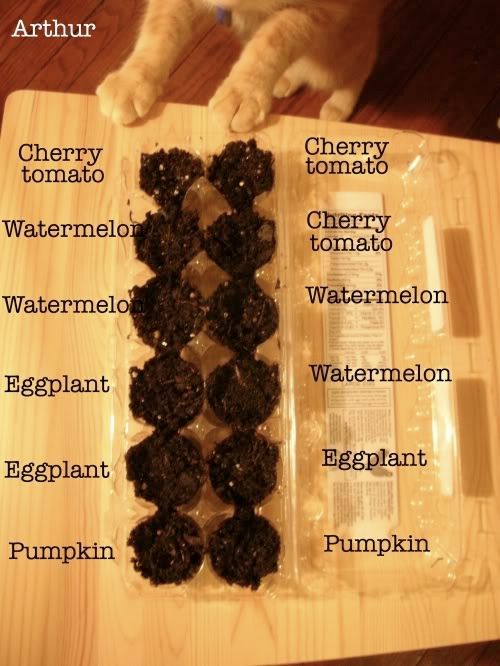 I also have some herbs and flowers, too, but they don't need to be planted until it's warm enough for them to be outside. Let's see how I do this year!