Remember when I made this? I bought a bag of cherries to make it and when that was made, I still had a TON of cherries left over. So I made these…and I STILL had a ton of cherries left over. So I made the Cherry Cornmeal Upside-Down Cake from, where else, Smitten Kitchen. It's…not the most photogenic thing I've ever made:
I also had the same oven troubles as I've been having and it ended up baking for probably twice as long as the recipe called for, but it turned out very well. It's moist and VERY sweet and yummy. I may or may not have been eating this for breakfast all week.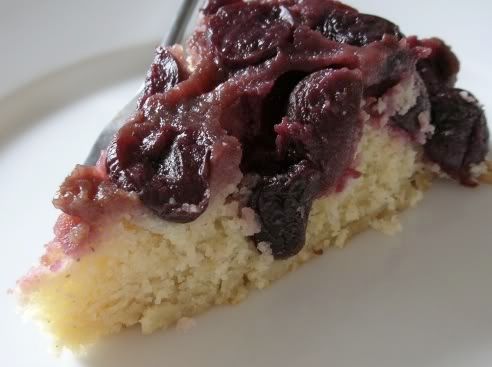 Don't look at me like that – it's got cherries all over it! They're full of…antioxidants…or something. It's practically a health food!