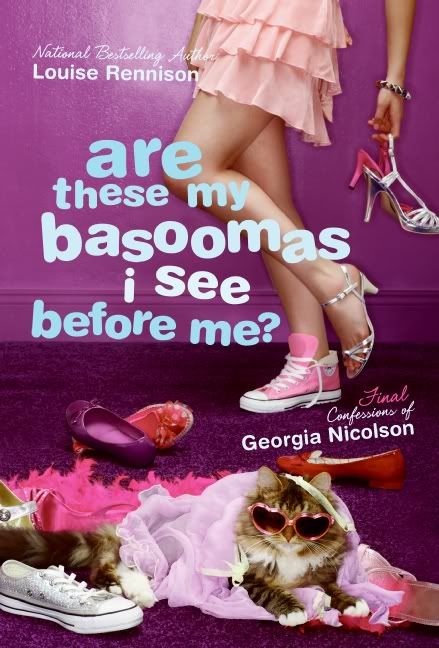 Are These My Basoomas I See Before Me? by Louise Rennison
I'm ashamed that it took me so long to realize that this book was out! It's the last Georgia Nicholason book and I didn't read it until it was well into paperback! SHOCKING!
And I'm sad that it's over now… Georgia's voice is still as funny as ever – I wish I were friends with her and the Ace Gang. They're hilarious! There are appearances by everyone in the (large) cast of characters here, including, of course, Angus – it's nice to get a glimpse of all her eccentric friends, neighbors, and relatives in the final book.
The main drama in the final book is who Georgia will end up with – will it be Masimo, the charming Italian dreamboat or Dave the Laugh, all around good guy and obviously (to everyone but Georgia) completely smitten with her? I bet you can guess, but I'll refrain from saying anything further.

My rating: A (Though I'm still grumpy that they changed the jacket design halfway through the series…)